Software developers have discovered that traditional project management doesn't work. Requirements take too long to document and once written are inaccurate since customers must experience a product to provide real feedback. So a new way — Agile — was created and embraced. All good. But what about products that have mechanical and electronic components? Can products that range from trash cans to complex medical devices benefit from Agile's goodness? Yes. The methods are sound, but the Agile processes such as Scrum require significant changes to support the needs of hardware development where making changes is costly, partial products are difficult to test with real customers and hard schedules are demanded by management. The Modified Agile for Hardware Development (MAHD) Framework provides the benefits of Agile, but makes important changes for the needs of  physical products.
Getting Started with MAHD
Join this highly-rated live 4-hour seminar interactive to learn about how to modify agile methods for the unique needs of hardware development. 
Gary Hinkle and Dorian Simpson will go into details on how to apply the Modified Agile for Hardware Development (MAHD) framework to your products to increase focus, reduce cycle times and deliver products that customers love.  Select from three times to register: 
April 8, 2020: 1:00PM to 5:30PM (EST)
April 14, 2020: 1:00PM to 5:30PM (EST)
April 22, 2020: 1:00PM to 5:30PM (EST)
Going MAHD - Step-by-Step
To help practitioners visualize the MAHD Framework in action, we have developed a series of nine articles to explain how agile methods and tools can be used for physical products. We hope you'll join us on this journey as JavaBrew uses agile methods to develop an innovative new coffee maker.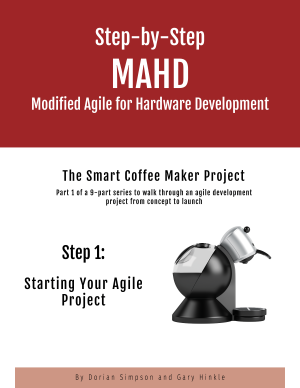 The team completed their first sprint and flaws in their agile process have surfaced… Lynda failed to complete a critical task putting the whole project at risk.  Can they get back on track?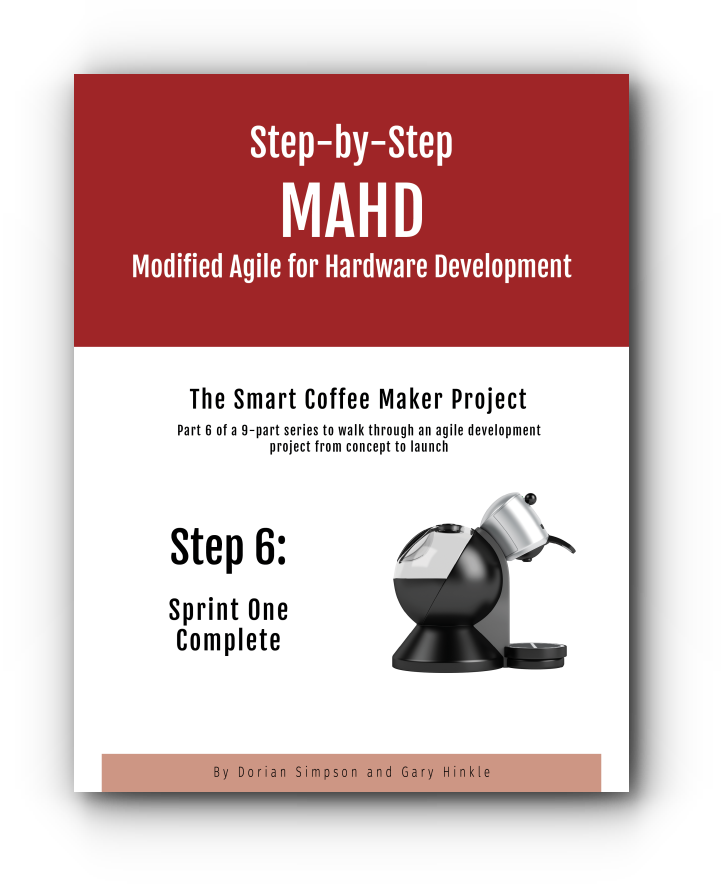 Learning Options - How Much Time Do You Have?
Larry Builds a Roof Robot with Agile Principles
Follow Larry as he provides a 5-minute overview of Agile for Hardware methods.